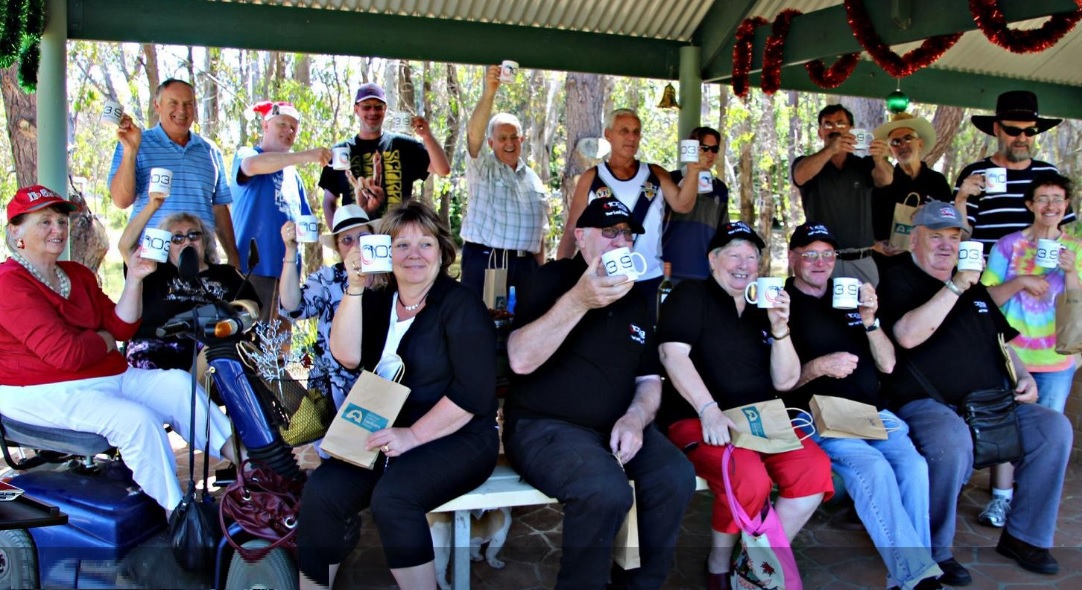 NEW ON-AIR PRESENTERS - Times Available

New Presenters and on air team members are welcome to apply for a number of newly available timeslots. Whether it be a MUSIC show, or a TALK based program - or a combination of both - we'd love to hear from you.
Email: info@seymourfm.com.au and our program manager will be in contact with you, or leave your details with us by phone 5792 1039, or message us on Face Book.


SEYMOUR FM WINS RADIO AWARDS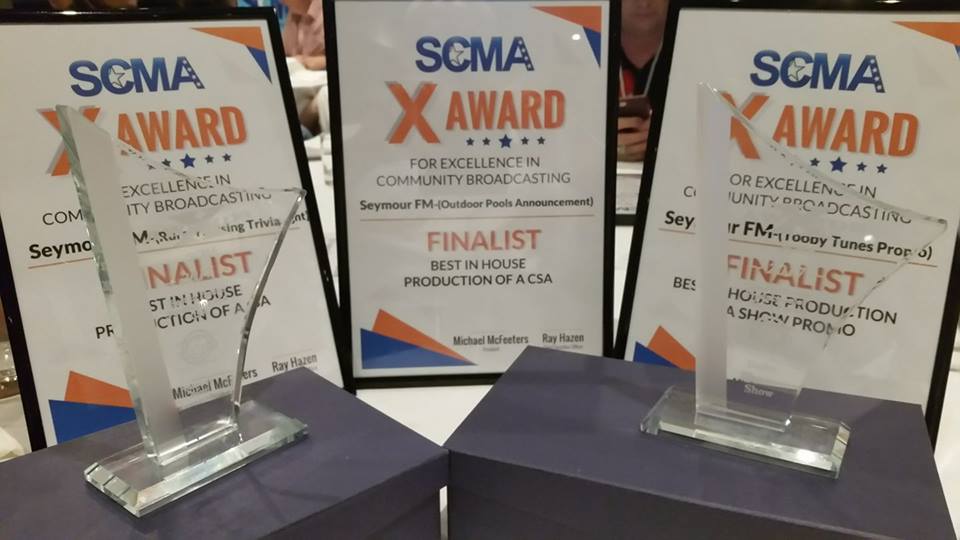 Our correspondants in Wagga Wagga at the SCMA conference have reported that we not only had entries that became finalists, but went further

Best Production of a CSA - Rural Housing Trivia Night - voiced by Peter Wright (The Cleaner - Mon 12pm to 2pm) was a finalist

Best Production of a CSA - Outdoor Pools Announcement for January 2017 - voiced by Robert Rickard (Saturday Afternoon Requests - Sat 12pm to 3pm) was a WINNER

Best Production of a Show Promo - Tooby Tunes - voiced by Bill and Lizzy who do their show during school holidays on Thursdays 3pm to 4pm was also a WINNER

Welcome to 103.9 - Your Local Station !

SEYMOUR FM 103.9 is local community radio for Victoria's North Central region, including the larger centres of Seymour, Broadford, Nagambie, Avenel, and surrounding townships within the northern Mitchell Shire, and the Strathbogie Shire - now with improved coverage through the Strathbogie Shire region

Community Radio provides the opportunity for people in the local towns and in the region to participate in their community by way of radio broadcasting. Presenters are volunteers, and offer diverse range of music throughout each day. This means you'll hear local people on the radio and more variety than other radio stations.

Importantly, 103.9 FM provides the opportunity for local people to be a part of the station, including on air, administration, promotions, sports coverage - and there's plenty more.


Membership - Join The Team

Seymour FM is a not for profit community radio station reaching Seymour and surrounding townships within the north ward of the Mitchell Shire and southern Strathbogie Shire. Support us as a Member, print and complete the MEMBERSHIP FORM to get started.

Join Us On Air - Training Provided

If you live in Seymour, Avenel, Nagambie Broadford - or anywhere else in the North Central region, 103.9 FM presents the opportunity to join the team. To register, contact us on 5792 1039 or email us at programming@seymourfm.com.au


Sponsorship & Business Promotion

Promote locally and help your local station continue to grow as the No.1 local station. Business sponsorship provides you with promotions of your business, and also helps keep Seymour FM on the air. To find out more and to get your business on the air, contact CYNTHIA LIM on 0403 831 520.


To give a voice to the people of Seymour, Avenel & Nagambie and the townships within the Northern Mitchell shire and Strathbogie shire, by providing opportunities for news, discussion, current affairs and entertainment.





For more information: Phone: 03 5792 1039
Administration: admin@seymourfm.com.au
Sponsorship: sales@seymourfm.com.au
Post: 22 Lesley Street, Seymour Vic 3660
<!a href="http://www.easycounter.com/"> <!img src="http://www.easycounter.com/counter.php?cabbageface" border="0" alt="Seymour FM Counter"><!/a>